CAMRA membership counts, join us now.
CAMRA, the Campaign for Real Ale, has been championing great beer and pubs since 1971.
By supporting CAMRA you are helping to keep pubs alive and thriving in every community, as well as ensuring you have access to quality real ale and cider across the country.
You can also learn more about your favourite drinks or even become a bit of a beer expert yourself, as well enjoy beer festivals, local beer tastings and brewery tours, and new pub locations with great beer.
Membership is great value for money – as it's only £26.50* a year for a single adult membership, and you receive our award-winning member publications, real ale discounts and partner benefits. So don't delay, join us today!
CAMRA membership counts! Here's why – from the people who know – our members!
CAMRA rocks! For a volunteer organisation, it's amazing what it achieves every year!
Great beer comes from much love, dedication and passion and that's what my CAMRA membership helps to support.
It's the original craft beer champion! CAMRA ensures you can get quality beer and cider in pubs across the country!
CAMRA is great value for money. I receive great publications and always know where I can find a good pint of real cask ale!
CAMRA is important because, of all the beer- and pub-related interest groups, it is the only one to put the consumer first. I joined in the 1970s to defend and promote traditional cask beer. I also enjoy good keg beer from microbreweries, and support CAMRA policies to protect pubs.
CAMRA continues to offer the best means of protecting real ale, which is important to me.
I am a member of a national organisation that promotes real ale. I get satisfaction in taking an active role in my local branch and at beer festivals. I have made many like-minded friends through CAMRA.
CAMRA is not just a campaigning organisation, it's a second family! Beer lovers come together to run national campaigns, stage beer festivals, or local branch activities and deliver award-winning publications.
I admire CAMRA for the work it does, and I have long been a real ale enthusiast.
Supporting our traditional pubs and brewers; retaining that variety of choice and preserving jobs and crucial assets in the community – preserving their charm and heritage too.
CAMRA campaigns for a better deal for pub-goers and beer drinkers. It ensures that pubs are alive and thriving in communities across the country. I joined to support pubs and breweries, whilst also enjoying beer festivals and learning more via the excellent member publications.
We need to defend, and promote, the traditions of brewing and socialising in pubs.
CAMRA membership counts – love pubs, love beer – Join CAMRA today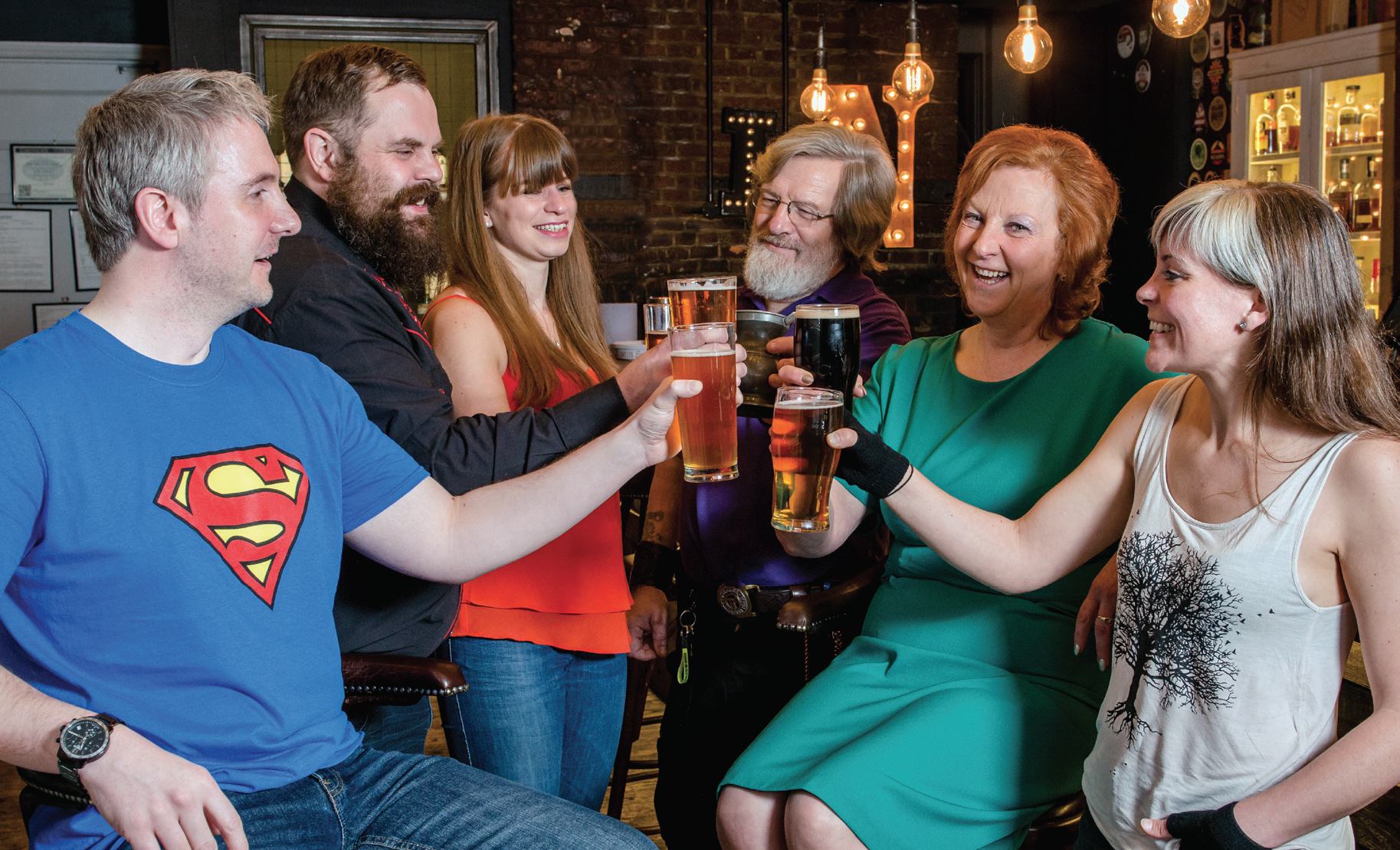 Joining online is quick and easy, and it will give you access to everything you need to start with your CAMRA membership.
Treat friends and family to CAMRA gift membership. The perfect gift for all beer and pub lovers.
Your membership enables CAMRA to campaign for real ale, pubs and drinkers' rights.
What your membership includes:
A welcome pack to help you make the most of your membership
Opportunity to campaign for great beer and pubs, and to save pubs under threat from closure
Award-winning BEER magazine (quarterly) and What's Brewing news (monthly)
Learning resources

to help you discover more about beer and brewing

Discounts on CAMRA books including our best-selling Good Beer Guide
Exclusive member discounts from retailers and other outlets
Free or reduced entry to over 180 beer festivals (Currently unavailable)
£30 worth of CAMRA real ale vouchers

 

(for use at pubs including JD Wetherspoon, Stonegate, Amber Taverns, Brains and more) (Currently usage subject to change/discretion)
The Real Ale Discount Scheme where you receive discounts on pints at over 3,500 participating pubs with your membership card. (Currently usage subject to change/discretion)
Find out more about all the CAMRA Benefits available to members: