Welcome to Pubs. Pints. People. – the CAMRA podcast!
About the Podcast
The Pubs. Pints. People. podcast brings you interesting stories every other week about the world of beer, cider and pubs.
This year we are going on tour! Join us as we visit branches across the country to chat about all things beer, cider, pub and club related – all while shining a spotlight on festivals, campaigns and branch activities at a local level.
With a whole new cast of hosts joining stalwart Clare Phillips, make sure to tune in on the first Wednesday of every month from April to September for exciting news and updates from the Campaign.
You can listen on most podcast platforms including Apple Podcast and Spotify or you can tune in via our Acast channel! Don't forget to also follow us on Twitter @PubsPintsPeople
Like us? Support the show!
Help us help pubs and breweries in the UK by supporting the show! All donations received will go towards CAMRA's campaigns to support the industry.
You can make a one-time donation of your choosing whenever it's convenient to you.
Follow us on Twitter for all the latest. Simply search @PubsPintsPeople
Season 5 – the podcast on tour!
Episode 1 – What's in a bottle?
the podcast team will head up to Newcastle to look at CAMRA's new definitions of live beer and cider and sit down with award-winning author Adrian Tierney-Jones to discuss his new title United Kingdom of Beer, which explores 250 of Britain's best brews found in bottles and cans.
Episode 2 – Ale & Steam                    
.
we will head to the North Cotswolds ahead of the Ale & Steam Festival to look at the relationship between beer and railways, speaking with beer writer Des De Moor about some of the wonderful breweries and micropubs located under railway arches and the many CAMRA-run festivals taking place at or themed by railways.
Episode 3 – Celebratory brews      
.
Ahead of the long bank holiday weekend and the Platinum Jubilee, we will be up in Glasgow looking at some big brews to celebrate with, some interesting facts about the royals and our favourite drinks and of course kick off a Summer of Pub.
Episode 4 – Beer is for everyone
In this episode we will be heading down to South Devon to talk through the outcomes of CAMRA's Inclusivity, Diversity and Equality survey against the backdrop of a year plagued by diversity and equality issues across the beer industry.
Episode 5 – The Theatre of Beer
We will be recording live from the Great British Beer Festival in London looking at the theatre of beer, some of the greatest beer festivals across Britain and the biggest brewers in the beer game.
Games have been an integral part of pub culture for centuries – in this episode we will be recording from Halifax exploring the relationship between pubs and their games and the impact of games and quizzes have on footfall and revenue.    
Clare Phillips (host)
Clare was first introduced to real ale and CAMRA when she moved to a new job in Suffolk and was invited to the local beer festival by her journalist colleagues. She initially joined the West Suffolk branch and was actively involved with local beer festivals as a volunteer and for a couple of years helped organise a festival in Bury St Edmunds. Living in a rural county, Clare recognises the value of village pubs to their communities and with Suffolk and Norfolk being large barley growing areas, there's also no shortage of breweries offering a wide selection of ales in her area.
In 2012, Clare ran the London Marathon dressed as a bottle of Adnams' Explorer in an attempt to break the world record for 'Fastest Marathon Dressed as a Bottle'. Sadly, she was beaten to the finish line by a bottle of Hook Norton!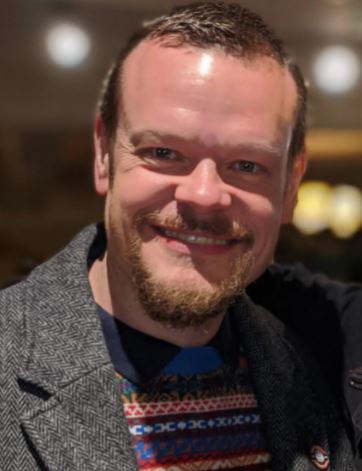 Simon Webster (host)
Simon is celebrating being a CAMRA member for two decades this year, having joined at the Great British Beer Festival in August 2002. Since joining he's gone on to explore the many different types of ale offered by brewers across the UK, but is always drawn to a good stout or porter if given the choice. As a marketing and communications professional who has spent his life working with membership bodies, Simon has previously lent his expertise to CAMRA in a number of different ways.
Follow him on Twitter @Bees_Bhoy for occasional tweets about beer, football and life in general.
Alison Taffs (host)
Alison Taffs has been a drinks educator for more than 20 years in restaurants, and running tastings with consumers. She founded The Grape Society, running tastings & events about everything from wine to whisky, and Vermouth to Sherry. She is also the co-owner and landlady of The Hop Inn micropub in Hornchurch, which was CAMRA London Pub of the Year in 2021. She loves sharing the love for delicious drinks, converting people to loving real cider & perry as much as she does, and helping cider and perry to regain its place as an appreciated fine beverage. You can follow Alison on Twitter @AlisonGrapeSoc
Helen Smith (host)
Helen Anne Smith is a bartender, and content creator working in the beer and cider industry. In their spare time Helen runs Burum Collective, a publication and platform for those working within the drinks industry. Helen has written for Good Beer Hunting and Cider Review, and also has projects underway with CAMRA's Learn and Discover.
Paul Grant (host)
 Paul worked in some Scotland's most beloved, award-winning and iconic cask beer venues. Now he is firmly based in Fife running an online beer store and soapboxing about the great breweries locally. 
Katie Wiles (producer)
Katie produces the Pubs. Pints. People. podcast and works full time at the CAMRA office heading up the Communications Team. She previously hosted the podcast in Season 1 & 2 before handing the reigns over to her team of volunteers.
Katie is also a Director on the British Guild of Beer Writers and is a passionate beer drinker and writer. You can follow her on Twitter @wilesaboutbeer
Geoff Bennett (script-writer)
Geoff's day job is to help provide high-speed transmission capacity to carry the internet under the oceans of the world.  Fortunately, the consumption of beer does not seem to have an adverse effect on his ability to do this.  He's been a CAMRA member for many years and has been writing scripts for the #PubsPintsPeople podcast since Series 3 in 2021.
Amongst his hobbies, Geoff is a keen photographer and he is also the quizmaster at his local pub in Nottingham.
Mark Lovatt (script-writer)
Mark Lovatt is an IT software development specialist and author but more importantly a keen member of CAMRA for the past decade and the Scotch Malt Whisky Society for the past 5. He has had an article in BEER and has been writing scripts for the #PubsPintsPeople podcast since series 3 in 2021. Mark prefers dark beers especially Mild and Porter but given a pub with several real ales on tap, will want to try them all. This makes Mark's annual visit to #GBBF a slightly frustrating experience. 
Paul Hadfield (editor)
Paul is a software engineer, musician, and home-brewer from SE London. He enjoys audio production for his band and the CAMRA podcast. Currently a clone of Elusive's 'Oregon Trail' is in the fermenter. You can follow Paul on twitter @hadfieldp or on Instagram @hadfieldp
Simon Clark (editor)
Simon Clark is a freelance production sound mixer. Chairman of the Institute of Professional Sound he is a passionate advocate for structured training within the Film and TV industry. He is Head of Production Sound Recording at the National Film and TV School and writes regular technical articles for "Resolution" magazine.
TV drama credits include 8 series of "Waking the Dead", "Line of Duty", "Skins", "Mad Dogs", "Burton & Taylor", "An Adventure in Time & Space", "Cormorant Strike – The Silkworm ", "King Lear, "Darkness Rising" and "Alleluia". He was BAFTA nominated for "The Promise" and won the 2016 Sound Craft BAFTA for "Wolf Hall" both directed by Peter Kosminsky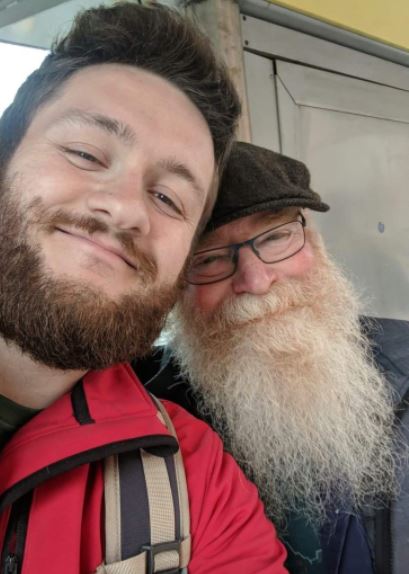 Dick Withecombe (Cider enthusiast)
Dick Withecombe is a cider enthusiast who champions traditional cider presented in a modern way. In March 2019 he established Manchester Cider Club, which continues to meet monthly, and helped establish the #RethinkCider campaign. As organiser of the Cider Bar at Manchester Beer and Cider Festival 2020, and others, he has produced guidelines for a Modern Cider Bar with a balanced provision of styles and methods of dispense.
Twitter: @ManchesterCider and volunteer for @CAMRA_APPLE
Get involved!
Do you have an interest or skill in script-writing, editing or producing? We need volunteers to help run the podcast! Get in touch to register your interest and join the team.
"Brewing is based in science, but there's a lot of freedom within the brackets of what beer is. You have that artistic freedom and licenses to create what you want."
– Episode 1: Ben Watson, Sensory Lead at Beavertown Brewery
"20% of the people that come now for brewery tours are wearing Iron Maiden shirts…"
– Episode 1: David Bremmer, Robinsons Brewery on their collaboration with Iron Maiden
"If you want to be a writer, don't look at the beer writers you admire – look at the writers you admire."
– Episode 2: Pete Brown, beer writer
"If somebody wants to become a beer writer then do a blog, write away and just hope that people pay attention to what you're saying."
– Episode 2: Roger Protz, beer writer
"The term craft beer has been co-opted by bigger breweries now, but I talk about flavour first – people designing recipes, designing beer they want to drink, taking great care and attention to detail with it."
– Episode 3: Jonny Garret, owner of the Craft Beer Channel
"Lager is so popular because you know it, you understand it. Wherever you are in the world you can order a lager and you know that it's going to be roughly 5% in alcohol, it's going to be carbonated it's going to be refreshing its going to be un-challenging."
– Episode 3: Mark Dredge, Channel 4's beer expert