Campaigning for Pubs, Pints & People since 1971.
CAMRA is leading the fight to keep pubs alive and thriving in every community, and serving quality real ale and cider. 
CAMRA membership counts, here's why…
Almost fifty years ago a group of real ale heroes got together and decided to fight for better beer in pubs.
Today CAMRA has grown into an organisation, with over 180,000 members, that campaigns for real ale, pubs and drinkers' rights.
We champion pubs, pints and people – our three key ingredients!
Pubs because the great British pub is a part of our life and culture, and we campaign to ensure their survival as well as highlight their importance in our society.
Pints because we have a passion for real ale and work to ensure you can access a broad selection of beer and ciders across the UK.
People because we're a volunteer-led organisation, with our members at our heart.
We campaign to promote and protect beer, by actively supporting Britain's pubs and breweries to get a better deal for beer drinkers.
Campaigning is what CAMRA does. We have achieved much in our 50 years, not least a long-term future for quality real ale and cider, which is now readily available across the UK – but there's still so much more we can achieve with your help – now more than ever!
Find out more about our Campaigning
Find out more about our work to help Save your Local. from members lobbying government to campaigning on beer duty, business rates, as well as social isolation, loneliness and wellbeing.
Learn about our campaigns to promote real ale, cider and perry, including Small Brewers Relief, beer tax changes and locally produced ales and cider
Pubs are at the heart of our history and heritage, and one of our most cherished British institutions.
The forced lockdown of the nation's pubs has had a devastating impact on the industry, with estimates that up to 10,000 of the nation's pubs could close their doors for good.
We must act now to secure their future.
Pubs are a force for good in society, providing social and wellbeing benefits for people across the UK.
Campaigning for pubs is at the heart of what CAMRA does, whether it's our local volunteers campaigning against a possible pub closure, encouraging Councils to adopt pub friendly planning policies, or lobbying the Government to take action on business rates. During COVID-19 lockdown, we have been campaigning to save and protect pubs and breweries as part of our Pulling Together campaign.
Research indicates 10,000 pubs could close their doors forever… help us save pubs now! 
CAMRA is proud to be leading the fight to ensure that the nation's pubs stay open. 
Pubs are important for so many great economic and social reasons including:
Pubs serve our favourite drinks, from cask ales and regional ciders to craft gins and malt whiskies
Pubs are communal hubs in the community, and essential to many rural ones
Pubs contribute over 900,000 jobs and £23.6bn to the UK economy each year
Pubs enable you to watch live sport when you can't get to the match!
Pubs are the go-to for a traditional Sunday lunch or a great meal out
Pubs play an important role in the contemporary live music scene
Pubs fundraise millions of pounds for charities each year
Pubs are at the centre of community events and family celebrations.
Pubs help to tackle social isolation and loneliness in society
Pubs are vital for tourism and are on every tourist's must-see list
Pubs are as much a part of our heritage as Big Ben or Stonehenge
Pubs brings us together, young and old, rich and poor, from all cultures and backgrounds. 
Yet our 

pubs are under threat, now more than ever!  CAMRA membership counts. Support CAMRA and help us campaign for great beer and pubs across the country.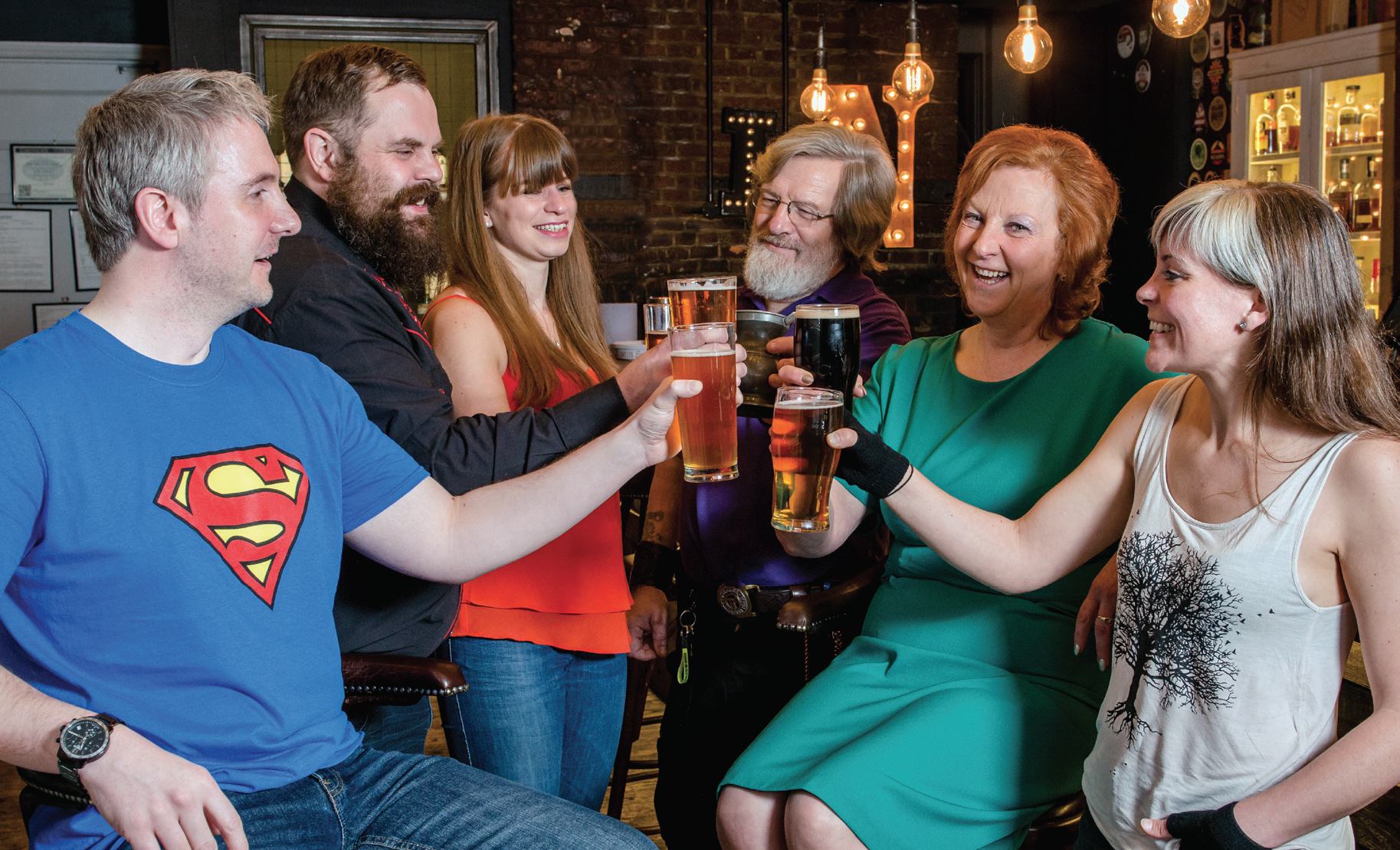 Joining online is quick and easy, and it will give you access to everything you need to start with your CAMRA membership.
Treat friends and family to CAMRA gift membership. The perfect gift for all beer and pub lovers.
Your membership enables CAMRA to campaign for pints, pubs and people.
What your membership includes:
A welcome pack to help you make the most of your membership
Opportunity to campaign for great beer and pubs, and to save pubs under threat from closure
Award-winning BEER magazine (quarterly) and What's Brewing online
Learning resources

to help you discover more about beer and brewing

Discounts on CAMRA books including our best-selling Good Beer Guide
Exclusive member discounts from retailers and other outlets
Free or reduced entry to CAMRA beer festivals (Back when government restrictions allow)
£30* worth of CAMRA real ale vouchers

 

(for use at pubs including JD Wetherspoon, Stonegate, Amber Taverns, SA Brains and more)
The Real Ale Discount Scheme where you receive discounts on pints at over 3,500 participating pubs with your membership card.
Find out more about all the CAMRA Benefits available to members:
* Note: Joint Membership receive £40 worth of vouchers.