Cider women
The Revealing Story of Women and Cider
An excellent way to learn about the things we love is via the medium of a great story. In this piece of CAMRA volunteer created content champion of cider and perry Cath Potter introduces the story so far of Cider Women. Cath recalls how Cider Women was founded, sets out what the group stands for and what the future holds for women in cider.
It began a long time ago – and it began last year.
Cider Women are in the forefront of modernising the image of cider and perry. Indeed, statistics show that as many women drink cider and perry as men.
However, the perception of cider and perry is holding it back. For far too many people cider and perry has often been seen either as a traditional but old-fashioned drink, or as a poor quality cheap drink, with memories of drinking it on holiday as a teenager and vowing never trying again.
But modern, quality cider and perry has been growing in both popularity and visibility, and in the 2020s, women are at the forefront of making, selling, and drinking these contemporary products.
Recognising our prominence in the history of cider
Women in Cider have a long back story and history. In the 16th century records show that women worked in orchards and cideries and like alewives were responsible for production. When cider making was taken to America with the first colonists, women were responsible for its creation since it was considered part of 'cooking' and therefore firmly in the women's domain (1).
"We're women* and producers, growers, and cider lovers. We're organising because we want to support each other and build an inclusive, non-sexist cider culture."

— Cider Women
When Elizabeth Pimblett, director of the Museum of Cider, Hereford, decided to curate an exhibition in 2019 on the history of women in cider production, she discovered that this more difficult than anticipated. Women's role seemed to have either not been recorded, or edited out of history. With great determination she drew together the exhibition Women & the Art of Cider showcasing these determined, talented women.
Women and cider today
Fast forward to the present day and we find that cider and perry has an equal gender balance in its drinkers, 47% women to 53% men (2) A 2018 report found that only 17% of women drink beer once a week compared to 53% of men (3). Nevertheless, women continued to be all but invisible in the cider world despite some high-profile women at its centre. For example, Helen Thomas, fourth generation of the Weston's family, has been Managing Director since 1996. Jean Nowell, legendary cider- and perrymaker of Lyne Down cider, inspired and mentored many, and was among the founders of Herefordshire's Big Apple festival.
Today, women hold key roles on both sides of the Atlantic, with Fenella Tyler the Chief Executive of the UK's National Association of Cider Makers, while in America, Michelle McGrath heads up the American Cidermakers Association.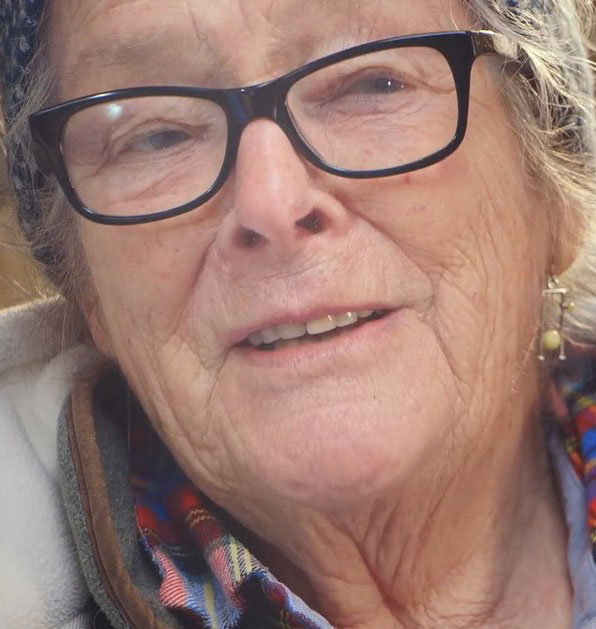 Slowly, women cider makers have begun to be recognised.
Susanna Forbes(Little Pomona) wrote the article 'Three Wise Women' in CAMRA's Beer Magazine in 2018 (4) in which she profiles Polly Hilton (Find and Foster), Rosa Fletcher (The Orchard Project) and Sally Perks (then of Raglan Cider Mill). Her book 'The Cider Insider' was published the same year, featuring 100 of the world's best ciders. Interestingly, women were involved in a significant fashion in around two-fifths of the ciders, yet that's not what you might imagine from the public persona of cider and perry.
Earlier that same year, Jane Peyton, beer sommelier and principal of the School of Booze, became the first accredited Pommelier in the UK. At the time she said: "Cider is akin to apple wine – made from the fermented juice of pressed apples… The certification programme was, rightly, challenging but now I am an accredited pommelier I can advocate for cider and enlighten people about its diversity, how to match cider and food, and its sheer wonderfulness." (5). Cider women were on the up.
Cider Women
When 20 women gathered together at CraftCon 2019, the realisation dawned that now was the time for action. The group was officially launched in October 2019 at the Hereford Cider museum and is jointly chaired by Elizabeth Pimblett, who became engaged with the world of cider when she took up the directorship of the Museum of Cider, Hereford, and Susanna Forbes, co-founder of Little Pomona Orchard & Cidery. There is a steering committee, including Fiona Matthews (Bartestree Cider), Isy Schulz (Barleywood Orchard), Cath Potter (Pommelier), Hannah Barton (Kniveton Cider) and Lydia Crimp (Artistraw Cider) and myself.
Our mission statement:
We're women* and producers, growers, and cider lovers. We're organising because we want to support each other and build an inclusive, non-sexist cider culture. We plan to share knowledge and opportunities, to develop the visibility and celebrate the successes scored by the many kickass women in cider in the UK and further afield.
Inspired by our cousins across the pond in 'Pomme Boots', this is a new grassroots network that will hopefully grow and develop with member input and needs. Longer term ideas include more outreach, involvement in national cider events, professional development, a members' directory, resource sharing, and whatever else we come up with and can make happen!
The Facebook discussion group is for members to create a positive, safe space to initiate conversations, support each other, share knowledge, resources, and inspiration, collaborate, and to build a community.
*self-identified women; trans/non-binary folk are very welcome
"We plan to share knowledge and opportunities, to develop the visibility and celebrate the successes scored by the many kickass women in cider in the UK and further afield."

— Cider Women
Continued growth
Since it's launch in 2019 the group has continued to grow, with 164 members from all over the UK, Europe and the world joining. The support from the beer world has been hugely encouraging. The group has been buoyed by working with the women involved in Beardless Beer Week, with Cloudwater Family & Friends, with Women on Tap, who invited Cider Women to organise a virtual cider tasting as part of WoTfest2020 during COVID-19. Cider and Beer women linking up!
CAMRA gave Cider Women a strong platform at the Manchester Beer and Cider Festival 2020, enabling them to host a Cider Women reception, sponsored by the women-led 'Real Al' company, Ciders made by women were promoted on the cider bar. In the Learning and Discovery Zone, Gillian Hough, the Real Ale, Cider & Perry Campaigns Director, gave tastings of the ciders and perries, resulting in high demand for Cider Women products from visitors at the bar.
The future of Cider Women is bright!
Future plans include meetups, skill shares, bottle shares and further promotion of women as the leadership of the Rethink Cider movement. So, if you are a woman, involved in making, selling, or just drinking cider and perry please join our Facebook group to get involved or follow our activities. If you just want to support us please like and follow our page, Twitter or Instagram feeds.
Cath Potter, Pommelier, Cider Buzz Manchester,