50 campaigns for 50 years 
We will be sharing 'behind the scenes' insights from key moments in CAMRA's history, to mark our 50th anniversary on 16 March 2021.
Over 50 years of campaigning, CAMRA has made its mark in the industry and in the halls of Westminster, from campaigning for licensing reforms, to establishing the national Pub of the Year competition and helping to form the European Beer Consumers Union.
Over the coming months, we will be sharing 50 first-hand accounts from behind the scenes of CAMRA campaigns, told by the people leading the charge at the time. 
The

 

testimonials look back on

 

some of CAMRA's

 

earliest victories,

 

go behind the scenes of

 

key moments in the Campaign's evolution,

 

and

 

cover right up

 

to

 

the present day – including moments such as fighting against the takeaway beer ban imposed during the latest lockdown.
Read on to learn about 10 of our milestone campaigns below!
First 10 campaigns – released 16 March 2021
1. The Birth of the Good Beer Guide – Michael Hardman, CAMRA founding member and former National Chairman
It is amazing that beer, one of the oldest alcoholic drinks in the world, should not have been taken seriously by newspapers, books, radio and television in the United Kingdom, where beer has been the national drink for centuries. Until the 1970s, the media led us to believe that wine was the only thing that anyone drank. 
Things changed for the better, however, when up popped two books that were instrumental in changing people's attitude to beer: The Beer Drinker's Companion by Frank Baillie and The Death of the English Pub by Christopher Hutt. Both motivated the newly formed CAMRA to press on with one of its earliest goals — a list of pubs serving decent ale. It was to be called the Good Beer Guide.
The first edition, in November 1972, was a modest 18-page affair, produced on a typewriter, with a few illustrations by CAMRA member John Simpson. It sold for 25p.
No sooner had our humble guide sold out than CAMRA saw a surge in the number of members, many of whom had already compiled their own lists of pubs with good beer. A bigger, more professional publication was needed, but the lack of a publisher or money to publish it ourselves was holding us back.
Just as we were on the verge of giving it up as a bad job, I discovered a newspaper story about a businessman in Yorkshire who was complaining about the quality of beer. He was called Berwick Watson, boss of a subsidiary of Waddington's, of Monopoly fame. I called him when he was in London and he agreed to meet me in the Guinea, a pub off Berkeley Square. As we downed a few pints, he offered to print and publish our guide if we would design and illustrate it.  
We now had to assemble a team of volunteers to put the first commercial Good Beer Guide together in time for its launch in the spring of 1974. John Hanscomb, an enthusiast from Hertfordshire, agreed to edit the guide and Trevor Hatchett, a graphic artist from Manchester, took over the design. 
The guide was ready on time for the 1974 CAMRA annual meeting in York but Berwick turned up to reveal that his solicitors had advised him not to go ahead after discovering that readers would be told to avoid Watney's beers like the plague. It was an enormous shock, but in the end we agreed that the offending wording should be changed to 'avoid at all costs'. The press loved the story and the publicity boosted sales enormously. 
All's well that ends well. The guide is now a best-selling annual of more than 900 pages that tells you all you need to know about beer and where to find it. 
2. The 1974 Food Standards Committee Investigation – Andrew Cunningham, former CAMRA National Executive member
One of the first, if not the very first, major CAMRA submission to a government body was to the Food Standards Committee enquiry into the "Definition, Composition and Labelling of Beer" in June 1974. It was produced by me, Gordon Massey and Cecily Longrigg. This was very much the early days in terms of CAMRA's experience and knowledge. We made enquiries and did some research into things like ingredients and processes and, to quote the submission, came to "a fair compromise between what the industry can reasonably provide and what the consumer has a right to know".  
Under 'Definition', we asked for a definition of "draught" to distinguish it from bright, keg and lager and for dispense systems to be defined as "drawn" or "pressure". The use of terms like 'special' and 'export' should be governed by strength. For 'Composition', the percentage of malted barley, sugars and other major raw materials should be declared (with tolerances) plus a list of other raw materials, together with constraints on certain adjuncts. For 'Labelling', crucially, strengths must be declared and displayed, both as o.g and ABV, at point of dispense and on all containers, along with (as appropriate) the definition, composition, and place of brewing. We planned throughout to set out a reasonable case on all elements of the enquiry. For example, what could brewers reasonably be asked to declare in terms of raw materials and their proportions without it being so restrictive that the slightest change in recipe would entail a fresh label. I am well aware that much of this will now appear distinctly 'old hat' but 46 years ago it was all very much 'on the money'.  
After submission, we were asked to give oral evidence to the Committee, and Gordon and I were joined by Chris Hutt. We had a formal meeting with members of the FSC, flanked by two professors of brewing, including the formidable Dr Anna MacLeod who asked most of the questions. We stated out case and fielded questions as best we could, stressing that we were the consumers. Afterwards we were entertained in the House of Commons by Roger Stott MP, sometimes PPS to Harold Wilson, who wanted to become the official CAMRA Labour Party spokesperson, although primarily a cider drinker! 
Some days later, I was summoned to the office of the main board technical director of the brewers' suppliers for whom I was working. I was surprised he even knew of me and feared the worst. To my surprise, he made me welcome and apologised that, as a member of the FSC, he had been unable to attend our hearing due to a board meeting. He told me that the Committee has expected CAMRA's submission to be idealistic and extreme but he wanted us to know that they had actually found it to be totally realistic and essentially implementable. 
In the end, however, whilst most of our recommendations sadly never reached the statute book, the declaration of strength of beer did become law – a major achievement in itself although in the interim, CAMRA has done it's own work on establishing gravities (I well remember doing some of the sample taking and negotiating with Ruddles to declare original gravity) so that by the time the FSC published its recommendations, the strengths of the beers were no longer a trade secret! 
3. Pioneering women in the Campaign – Christine Cryne, beer tutor, writer and Master Trainer
"Do you drink pints?" "How many pints do you need to get you drunk?" 
These were the sophisticated questions I was asked when I became CAMRA's first female Great British Beer Festival (GBBF) organiser in 1992. Things may have improved but women and beer seems to still sit uneasily with some despite the fact we have been involved for centuries –the magistrates' sessions for licensing is called Brewster sessions (the name of a female brewer). 
Joining CAMRA in 1977, there were few women around but my first two branches, Reading and North Bedfordshire, did have other women members. So, although in the minority, I didn't feel out of place. 
The first woman I came across at a national level was Margaret Clark-Monks; the first female Regional Organiser and an early female member on CAMRA's National Executive (1977), serving for seven years. A formidable woman but she needed that to be heard in a very male dominated organisation. It was many years before CAMRA's National Executive had more than one woman on its Board. However, Margaret was not the first female NE member; this accolade went to Valerie Mason in 1973 who served as Secretary. 
It wasn't until 1988 when CAMRA had its first female Vice Chair (me) and then waiting 16 years until we had the first female Chair, Paula Waters. 
Since the early days, women have continued to make their mark on the National Executive. Take Jenny Greenhalgh, a great pub campaigner (and heavily involved with what was CAMRA's Pub Preservation Group) and Sarah Edmondson, who was the Campaign's Membership Director, the first female bar manager at the GBBF back in the 1980's and then its first female GBBF beer orderer. 
The GBBF has always been a fertile ground for encouraging women to step forward. In 1995, half my organising team were women with two becoming organisers themselves; Paula Waters and then Alison Bridle (the organiser of CAMRA's AGM in Bristol, where it celebrated its 21st birthday). And there have now been plenty of female bar managers and assistant bar managers who went on to do other things in the Festival e.g. Pat Waters who set up the Family Room and Denny Cornell who was the first female Technical Manager. 
But this is just a brief snapshot of a few of the women involved. There are plenty of other stories both at a national campaign level , e.g. Sara Hallam and the steps she took when a publican refused to serve her a pint, to the thousands of women who have been active at local branches and beer festivals providing role models for those who come after. 
In my last year as GBBF Organiser (1995), we concentrated on women and beer saying "No woman at any CAMRA beer festival will get a quip or an odd look if she asks for a pint. We just now have to wait for everyone else to catch up." 
We may not have achieved that yet but is not for the want of trying. 
4. The Pub Heritage Project – Paul Ainsworth, Chair of CAMRA's Pub Heritage Group
Pub heritage campaigning is almost as old as CAMRA itself – our original Articles of Association include 'To campaign for the retention and reinstatement of the facilities of the traditional British pub, including the public bar' (public bars – remember them?). 
Nationally, the late 1970s were a period when many threats emerged to historic buildings and the first concerted action was founding of the York Pub Conservation Group in 1978 (two of whose members, Dave Gamston and Andrew Davison remain active heritage pub campaigners). A national Pub Preservation Group followed in 1979, though its remit extended to saving all types of pub. In 1991 what was now Pubs Group published its Trouble Brewing report, highlighting the threat to our historic pub interiors, particularly in the wake of the 1989 Beer Orders and the subsequent mass pub sell-offs. 
In March 1992, Dave Gamston, on behalf of the Group, sent a letter far and wide headed 'Pubs to Save – Emergency Initiative', appealing for recommendations to compile a list of the most important surviving interiors. The result, in October 1994, was 'Pub Interiors of Outstanding Architectural or Historic Importance – A National Listing' – the National Inventory (NI) was born. This was very much a consultative document and it was not until 1997 that the NI made its first public appearance, in the Good Beer Guide, with 179 pubs listed. Of these, 74 no longer make the list, some having closed, others ruined and a few re-evaluated. The NI currently comprises some 280 pubs. 
The initial emphasis was on pre-1914 interiors but the importance of inter-war pubs was soon recognised and by 2001 all fully intact pre-World War II interiors were being included.  In that year, also, a dedicated Pub Heritage Group (PHG) was set up, chaired initially by Dave Gamston and, since 2003, by myself. At my first meeting, the admittance to the NI of intact interiors dating from 1939 to 1969 was agreed. 
Meanwhile, work had started on identifying a next tier of less intact but still notable interiors and these were compiled into our Regional Inventories (RIs). In turn, these formed the basis of our regional pub guides beginning with London in 2004 and not completed until the South East in 2020. A detailed book on NI pubs, Britain's Best Real Heritage Pubs, first appeared in 2016 and has now sold over 15000 copies.  PDFs of the regional guides can be found on the heritage pubs section of the website where you can also find the inventories and a host of other information about historic interiors. 
A major strand of PHG's work is the pursuit of statutory listing for inventory pubs so as to afford them extra protection. 90% of NI pubs are now listed and we continue to work closely with Historic England in a number of areas. 
Recent events have had an enormous impact on our heritage pubs as on everything else. 
We must hope that these precious survivors will still be with us once normality returns. 
5. Fighting the Neo-prohibitionists! – Kevin Travers, former Cardiff Branch Chair
As an Englishman I never thought I would be campaigning in Wales to keep pubs open on Sundays; but nearly 25-years ago, I found myself doing just that! 
The Welsh Sunday prohibition referendums took place from 1961, with the result dictating whether pubs were able to open on a Sunday for the next 7-years.  While urban districts ditched the ban at the earliest possible opportunity, many rural counties held on to "dry" Sundays. But by 1996, only in Dwyfor, in north-west Wales, were pubs still closed on Sundays. 
Ballots were only held if a petition of at least 500 people requesting a change was raised.  In 1996 Government also announced they were abandoning 7-yearly ballots, so results would stand in perpetuity. 
A petition was received in Gwynedd offering an opportunity to overturn existing closures, but in the South Wales Valleys a small local temperance movement, led by dry camp's champion Eirian Williams, saw an opportunity to bring about an unexpected change in the law.  So it was that a petition of 500 names was raised and a Prohibition Referendum also announced in Rhondda Cynon Taff. 
I sprang into action and with fellow CAMRA members in South Wales spearheaded a campaign to encourage people to vote in favour of retaining Sunday opening.  It was before social media and we relied on word of mouth, articles in local newspapers and distributing bilingual leaflets.  Beer mats printed in both English and Welsh carried the warning and Kitchener-style posters were produced – an index finger imperiously pointing out a threat to the Sunday pint! 
Speaking to people whilst out leafleting it was clear that virtually everyone supported pubs opening on Sundays.  The biggest threat was complacency.  People just couldn't believe the existing rules would change so didn't see the urgency to vote.  Our message was therefore a clear one, spend a few minutes going to vote or risk the threat of no more Sunday drinking. 
Throughout the day of the vote licensees laid on free transport to get regular to polling stations to defend their lunchtime pints, but heavy rain and gales were a concern, dampening people's enthusiasm to vote and potentially handing an advantage to the more fervent neo-prohibitionists. 
Whilst I couldn't really believe people would vote for pubs to close, I was nervous when the votes were being counted.  There was a reasonably healthy turnout in Gwynedd with 36% of people voting and nearly 3:1 in favour of opening.  In Rhondda Cynon Taff the turnout was much lower only 16%.  However, just 3,427 voted to reintroduce Sunday closing whilst 24,863 voted against, over 7:1 in favour of the status quo; phew!!. 
It had been a campaign by a tiny minority to try and turn the clock back to 1961.  A ridiculous exercise that had cost local Councils approximately £100,000.  However, we in CAMRA had worked closely with local publicans and breweries to ensure that we could all continue to enjoy our Sunday pints. 
6. Evolution of the CAMRA Membership Form – an insight into the origins of a now-familiar sight in pubs and beer festivals – the CAMRA membership form – Dave Goodwin, CAMRA National Executive member for over 15 years and former National Chairman
One of the first committees I became a member of in the mid 1980s was Membership Working Party. Its role was to recruit and retain members. The committee met once every two months on a Monday evening, usually in a pub, often in London. I remember one meeting in a pub in Birmingham when we were tasked with producing a new membership application form. It was not a boozy meeting as many of us had had to drive but for some reason the meeting was particularly lively with ideas and crazy suggestions bouncing around the room. The pub where the meeting was being held was in the midst of redecoration and as we walked in we had to navigate through scaffolding and signs warning of 'Wet Paint' and of course we all had the urge to touch. Inspired by this thought we had the idea that the best way to get potential members to pick up a form and read it was to tell them not to. The idea of a membership form with a bold title saying 'Don't Read This' was born. In those days we didn't do any market research and we certainly didn't employ marketing or design professionals so we just got the form produced and distributed. It was possibly the most successful and long-lasting membership form in our history. Those who attended the meeting included friends and fellow National Executive members Mark Taylor and Christine Cryne. Mark would often think back to the meeting and say it was the best CAMRA meeting he had ever attended. 
At about that time we considered other aspects of the membership application form. It seemed we were making life difficult for potential members.  In the days before the internet, after filling in the form, a new member would have to write a cheque, find an envelope, address it and buy a postage stamp before posting it. There were just too many obstacles and for many the process would stall. We decided to include a Direct Debit facility on the application and make it a gum down business reply form so the new member could complete the form and post the application on the way home. The idea had been borrowed from American Express of all people who were using gum down business reply forms for their applications which were displayed at motorway service areas across the country. I recall that the paid staff at the time resisted the idea (I never worked out why) and I remember the committee almost forced the new forms into production. 
7. Fighting the takeaway beer ban in England – Nick Boley, National Executive member and Chair of the Campaigns Committee
During the first coronavirus lockdown, in Spring 2020, pubs and bars were allowed to sell takeaway beer in sealed containers for consumption at home. I am sure many of us took full advantage of this –  I know I certainly did with two pubs doing this within short walking distance selling decent local beers – but, more importantly, this activity provided a lifeline, albeit a small one, for many pubs, including wet-led pubs. This lifeline enabled them to have some sort of turnover, prevented beer already in cellars from going to waste, and kept some small breweries operating. This was so successful in my local brewpub that the brewer told me he was brewing 3 times his normal volume to keep up! Sure, there were stories of some drinking in the street (I witnessed some myself), against regulations, but these were very much the tip of the iceberg; most licensees behaved impeccably. 
So, you can imagine our dismay when the Government announced that for the lockdown to be imposed on 5 November pubs and bars would no longer be able to sell takeaway beers. We needed to challenge this and so CAMRA's campaigning machine swung into action. A press release condemning this move from the Government was released and then we developed an e-lobby tool to allow members to contact their MPs asking them to make appropriate representations to the minister responsible, Michael Gove.  
I, like everyone who thought this was bad policy, and another example of alleged scapegoating of pubs, was, to use a footballing phrase, "over the moon" when the final regulations were published and pubs were now allowed to sell takeaway beer in sealed containers. This was not just a triumph of common sense, but an overwhelming triumph for CAMRA members the length and breadth of the country who, like me, contacted their MPs to try and get this decision reversed. Well done to every single member who did so. I celebrated by going to a nearby pub with my trusty growler for a takeaway of a locally-brewed IPA. The landlady, herself a member, wanted to thank the campaign through me for our support to her and her fellows on this issue. She also told me that on the evening before the final regulations were due to be published, she phoned our MP, who she knows quite well, and gave her a piece of her mind (I can well believe that)! A few hours later she had a message from the MP (herself a minister in the Department of Health & Social Care) that she had spoken to Matt Hancock and was confident that the issue was sorted. Shows what can be done by being clear, logical and passionate. 
Sadly, when the latest lockdown was imposed in January 2021 pubs and bars were again barred from selling takeaway beer – only being allowed to deliver – but this time our representations fell on deaf ears. But as long as I am our Campaigns Director, we will never give up. 
8. Petition to scrap the Beer Duty Escalator – Colin Valentine, former CAMRA National Chairman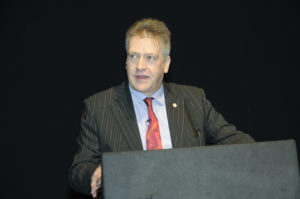 In the 2008 Budget, the Chancellor Alistair Darling, who was, by coincidence, my MP, introduced the Beer Duty Escalator whereby duty would increase by two percentage points above the rate of inflation i.e. if inflation was 2.5%, beer duty would go up 4.5%. This came as an incredible kick in the teeth to an industry which produced 90% of the beer drunk in the UK and was, by any definition, a success story. Although UK drinkers consumed approximately 10% of the beer drunk in the European Union, we paid over 40% of the duty. 
A few months after I had been elected as chairman, I was buttonholed by John Gilbert of Hopback Brewery, who asked what CAMRA were going to do about the escalator. I decided we must do something and at the 2011 Members Weekend the National Executive signed a letter to the Chancellor demanding he scrapped the escalator. The Campaigns Team, specifically Jonathan Mail, took this rather flimsy suggestion and polished it up until it became the Beer Duty Escalator Petition, with a plan which included getting 100,000 signatures to ensure it was debated in parliament. We aimed to get 10,000 signatures a month from February 2012 to ensure we hit 100,000 by the end of the year. What we didn't expect was the response to an email that went out from me to all members on the opening day of GBBF. Thousands of members signed that day, many GBBF visitors also signed it, we hit our target by the end of October and it was debated on the floor of the House of Commons.
We worked with those in the industry, specifically Marstons, who encouraged other pub owners to get their customers to sign the petition and sympathetic MPs, specifically Andrew Griffiths, who lobbied the Treasury to scrap the Escalator. The culmination was a mass lobby of parliament when 1,000 CAMRA members descended on Westminster to lobby their MP. Many of the MPs we lobbied were genuinely surprised at the turn out as these events tend to be poorly attended and got on board, no doubt with the encouragement of our cross party group of supportive MPs who quietly lobbied in the background. Our chief executive Mike Benner appeared live on the BBC's Daily Politics from College Green and we held a rally in the Emanuel Centre around the corner from parliament. Sadly, I had to dash off early for my train home as I wanted to stay and spend some time with the volunteers who had made the day such a success. 
I lobbied Alistair Darling, who agreed to write to the Chancellor and sent me his response, which I still have. I thought it was a study in equivocation but, at Jonathan's suggestion, gave it to a friendly political journalist to look at. His opinion was slightly different and was in no doubt the Chancellor was going to scrap the Escalator which, of course, he did in his Budget on 20 March. 
I am proud of many things I have done in CAMRA but there is no doubt this particular day was the proudest of my eight years as National Chairman. 
9. The formation of the European Beer Consumers Union (EBCU) – John Cryne, former National Chairman
During the late 1980s it had already become apparent that ownership in the brewing world was shifting from purely national operations to one increasingly dominated by global behemoths with global brands. These new challenges for beer consumers, and the organisations representing them, led them to conclude that their impact would be enhanced through collaboration. In May 1990 in Bruges, Belgium's OBP (now Zythos), the Netherland's PINT and the UK's CAMRA met to form the European Beer Consumers Union ("EBCU"). I was CAMRA's National Chairman at the time. 
All three countries were members of the European Community and there were clear advantages of being an umbrella body to speak to the EC with one voice. But membership was not restricted to the EC subsequently EU nor was the lobbying just within the EU. The EBCU sought to foster beer culture in all European countries and, in particular, encouraged consumer groups to be established to speak to, and for, European beer lovers. 
In this it acted as a catalyst and the driving force to help establish national beer consumer groups in countries such as Sweden, Finland, Denmark and Germany amongst others where there had not been such a voice for the beer consumer before. Since its formation, organisations from these countries have joined plus other like-minded groups from Austria, the Czech Republic, France, Ireland, Italy, Norway, Poland, Spain, and Switzerland. 
While CAMRA remains the largest EBCU member, input from all, whatever their size, is encouraged. It acts as an umbrella group for its members and as a resource to make the work of national groups easier and more effective. EBCU has held regular receptions in the European Parliament in Brussels and has developed very good relations with the Brewers of Europe. A very recent initiative has been the production of a definitive guide to European beer styles. 
For many years, the EBCU was ably led and chaired by former National Executive Member Terry Lock, supported by CAMRA staffer Iain Loe, as its Secretary. During their tenure and with me acting as Treasurer, EBCU might have looked as if it had a UK bias but its Executive, supported by Christine Cryne, embarked upon a strategy of change, developing a future plan for structure and goals clearly set out as: 
To preserve and maintain the diversity of the traditional European beer cultures, with particular regard to local, regional and national brewing and beer styles 
To protect the consumer from the imposition of unfair pricing by opposing unreasonable taxation or exploitative business practices 
To ensure that the consumer receives the best factual information about any beer on commercial sale. 
I am pleased that since those changes were put into place and Terry's retirement, the organisation has been led by Henri Reuchlin from the Netherlands and now Bo Jensen from Denmark. 
In all of the above it can be considered one of the key policy decisions which CAMRA has made in its past 50 years. Beer lovers remain stronger together rather than apart. 
10. CAMRA's Report to the Office of Fair Trading on Grand Metropolitan's Watney Group Beer Supply Monopoly in Norfolk (1986) – Paul Moorhouse, former Regional Director for East Anglia and National Executive member
Norwich, in Norfolk, became East Anglia's major brewing centre in the Victorian era with four regional breweries and pub operators: Bullards, Steward & Patteson, Youngs Crawshay & Youngs, and Morgans. Between 1958 and 1963, in a remarkable series of catastrophic mergers, all four of them became part of the Watney-Mann brewing empire. 
At its nadir in the mid-1970s, Norfolk's real ale scene dwindled to 20 outlets. Swathes of the county had no pubs other than those operated by the Watney group – by then part of Grand Metropolitan. They offered no draught beer other than national keg brands and regional keg beers produced in their Norwich plant, which they renamed 'Norwich Brewery' in 1976. 
In 1969, the government's Monopolies Commission had reported that the tied house system was contrary to the interests of pub-goers. No action had resulted, but in 1976 and 1977 CAMRA submitted reports to the Office of Fair Trading (OFT) citing abuses of monopoly by brewers in six large areas of England, including Norfolk. 
The big six UK brewers agreed to a thousand pub swaps, limitations in their control of beer supplies, and possible beer swaps. 
I moved to Norfolk in 1980. The situation had only improved slightly, and I was astonished by the strength of Grand Metropolitan's grip on Norfolk pubs and beer. 
The 1980 Competition Act strengthened the powers of the OFT, and in 1984 they asked CAMRA to re-survey the beer supply situation in Norfolk. 
By then I was CAMRA's Regional Director for East Anglia. Researching the local licensing records enabled me to rework and extend the 1977 evidence and draft a new report that was submitted in 1986. 
This reaffirmed that Grand Metropolitan supplied six of every ten pints of beer sold in Norfolk and were exploiting a dominant position, to the detriment of consumers, by limiting the variety and quality of beers, inflating prices and closing pubs to realise their property values. 
Since 1977, Grand Metropolitan had closed 20% of their Norfolk pubs. In 1985, to add insult to injury, they had also closed their Norwich brewery. 
CAMRA's Norwich branch banned Norwich Brewery beers from its 1986 Norfolk beer guide and Norwich beer festival, to draw attention to the monopoly and its adverse impacts. Norwich Brewery responded with a well-publicised 'fringe festival'. CAMRA's event revelled in the free publicity, serving an unprecedented 40,000 pints of real ale from 57 breweries, and signing 170 new members. 
The OFT continued to focus closely on the brewing industry. In 1988 Grand Metropolitan sold 700 pubs, including 250 in Norfolk, as going concerns, as the Monopolies and Mergers Commission concluded that Britain's biggest brewers were operating a monopoly worth investigating. Much more radical changes were imposed by the resulting Beer Orders in 1990. 
Thirty years on, around forty Norfolk breweries produce real ales. These and many others from outside the area are served in hundreds of pubs, and the county's pubs are owned and operated by a wide range of concerns that was unimaginable in the 1980s. 
Next 10 coming April 2021…